Nigerian filmmaker and author, Onyeka Nwelue, have said women are not
goats and should not be paid for, that our women should be given a chance to either stay in their father's house or build her own house while she's still married to her husband.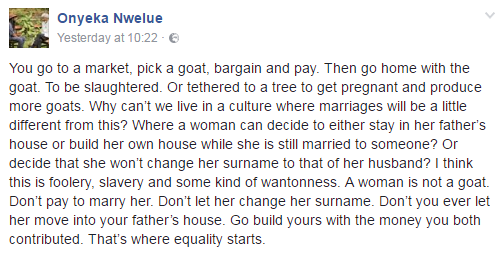 Follow Us on Twitter!
Like Us on Facebook!
Do You Need a Sugar Mummy, Sugar Daddy, Girlfriend, Boyfriend Wife or Husband? If Yes, Then Click Here For Details